You Name It
A card game workshop realized during an internship with with Samuel Huron, Associate Professor of Design and Information Communication Technology at Co-design lab, Telecom Paris-Tech.
Duration
1 month
Year
2018
Partner
Samuel Huron
Laboratory
Codesignlab, Télécom ParisTech, Paris, France
Tags
Academic Research Graphic Design Data Physicalization Design Tools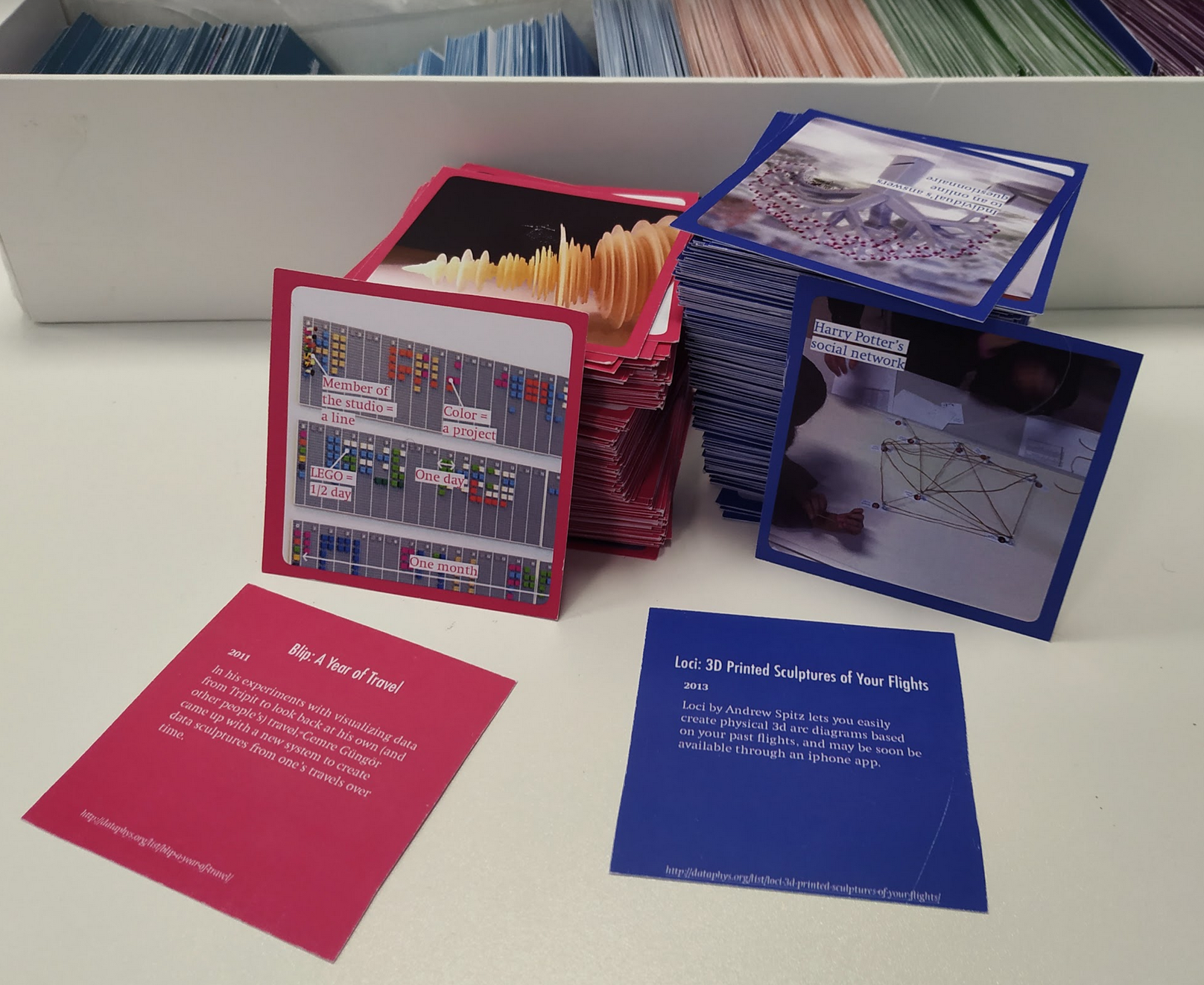 Two decks of cards. On one side there is a picture of the physicalization, and on the other a summarized explanation from the existing texts on the dataphyz/list website.
The workshop
The cards were classified by the participants by teams, and then discussed with all the group at the end of the session.
Unfortunately, I couldn't attend the conference. The workshop's facilitation was lead by Samuel Huron, he also made some modifications on the task that was given to the participants.