Warning!
You are on stage
A pervasive game using surveillance cameras in the city prototyped during a one-week project.
Duration
5 days
Year
2020
Partners
Benjamin Maus,
Valentina Ustinova,
Valeria Lezzi
Context
Interaction design MA, Malmö Unversity, Sweden
Tags
Interaction design Game Design UX Design Prototyping
This pervasive game acknowledges the omnipresence of survelliance cameras in the streets, and offers citizens to reappropriate their image. Our game is about playing with the ambiguity of the controversial aspect of the topic, associated with a naïve game.
Design process
Theoretical background
We rely on Sicart's approach to play, especially on ambiguity and playfulness.
"Playfulness reambiguates the world. Through the characteristics of play, it makes it less formalized, less explained, open to interpretation and wonder and manipulation. To be playful is to add ambiguity to the world and play with that ambiguity. " - Miguel Sicart, Play Matters
Inspiration
Playtests
After exploring the streets, we started to play with a surveillance camera that we found in Malmö. As we found it online in free access, the first step was to find it in the city. Then, we stated to explore potential playful interactions with it.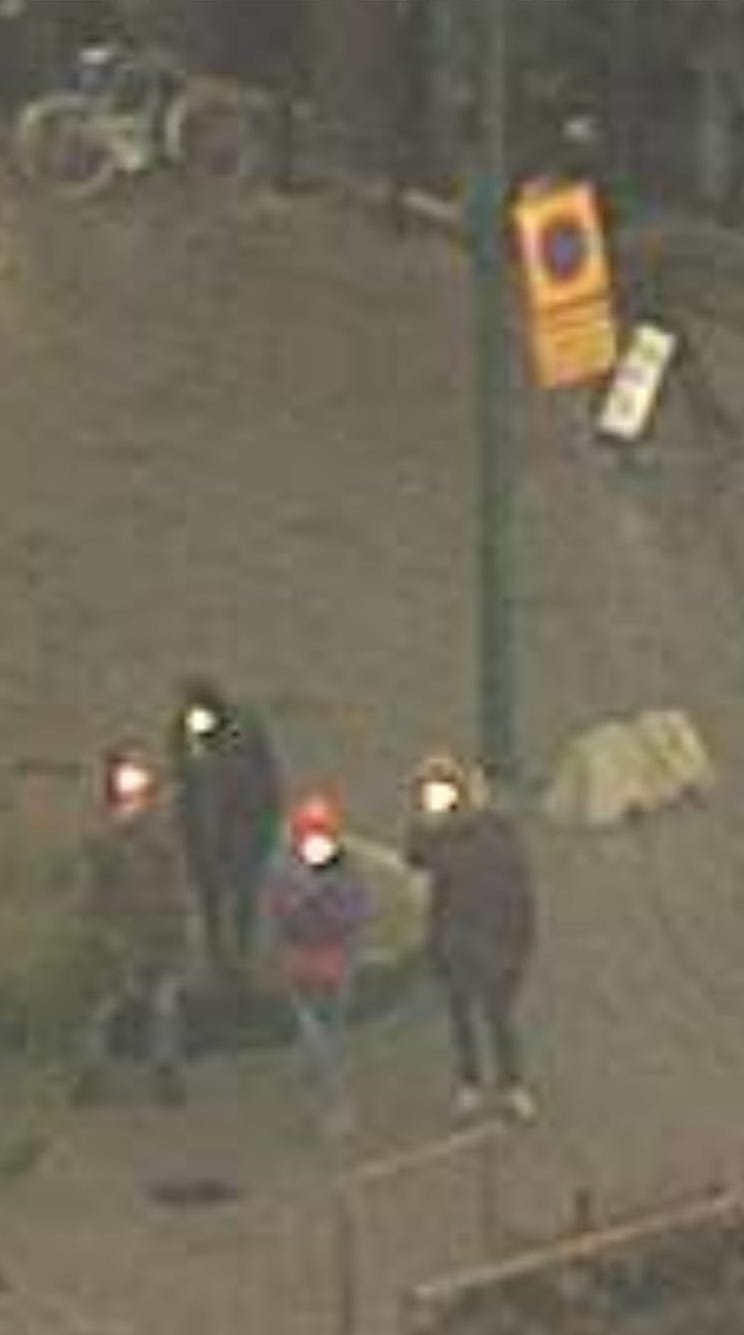 We started by using lights to try to draw patterns together as they were easily recognizable by the camera from a long distance.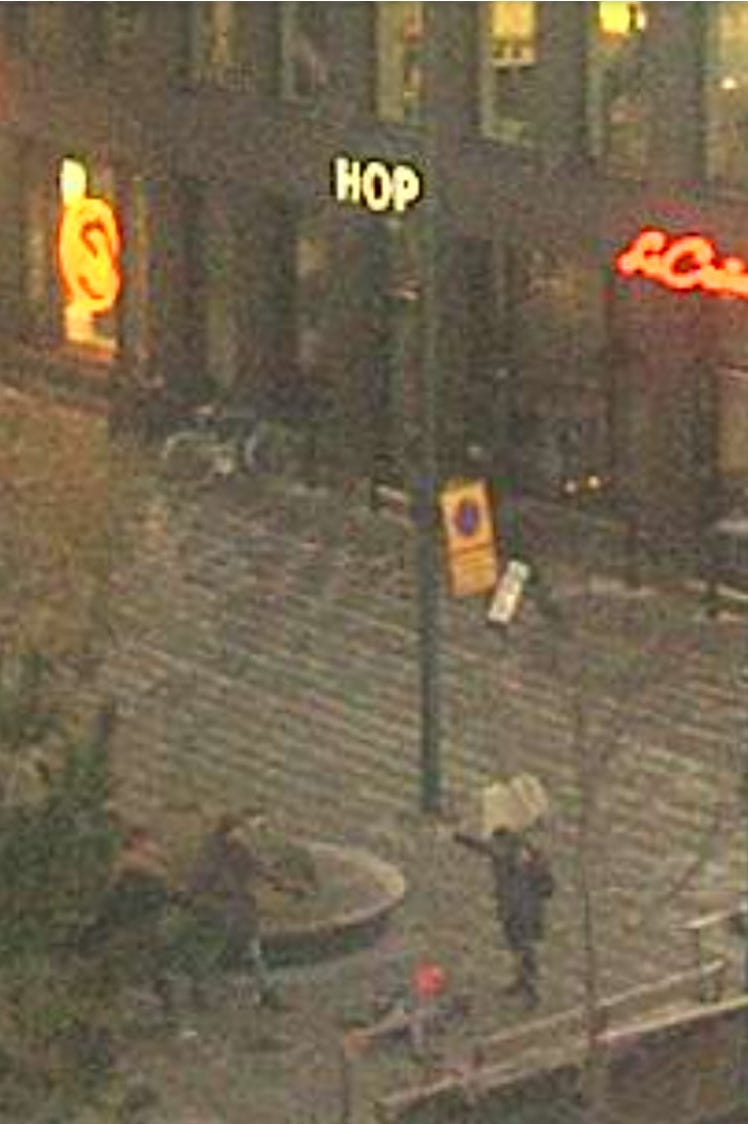 We then started to enact movie scenes in the frame of the camera. The street became a performing stage. We appropriated elements of the street such as benches, or a café's chairs.
Reaction of passerbys when "playing dead". Some others ironically reacted when a player pretended pointing a gun on another one: "Don't do it!".
Prototyping
We prototyped a mod of pictionary in which two types of players play together. "On stage players" are players who go in the street to enact a scene from a movie and be recorded by a public surveillance camera, they can be considered as actors as well. "Remote players" analyse the images feed produced by the on stage players on a web platform.
Lo-fi prototyping
We divided our group in two teams, and play-tested different options for the game.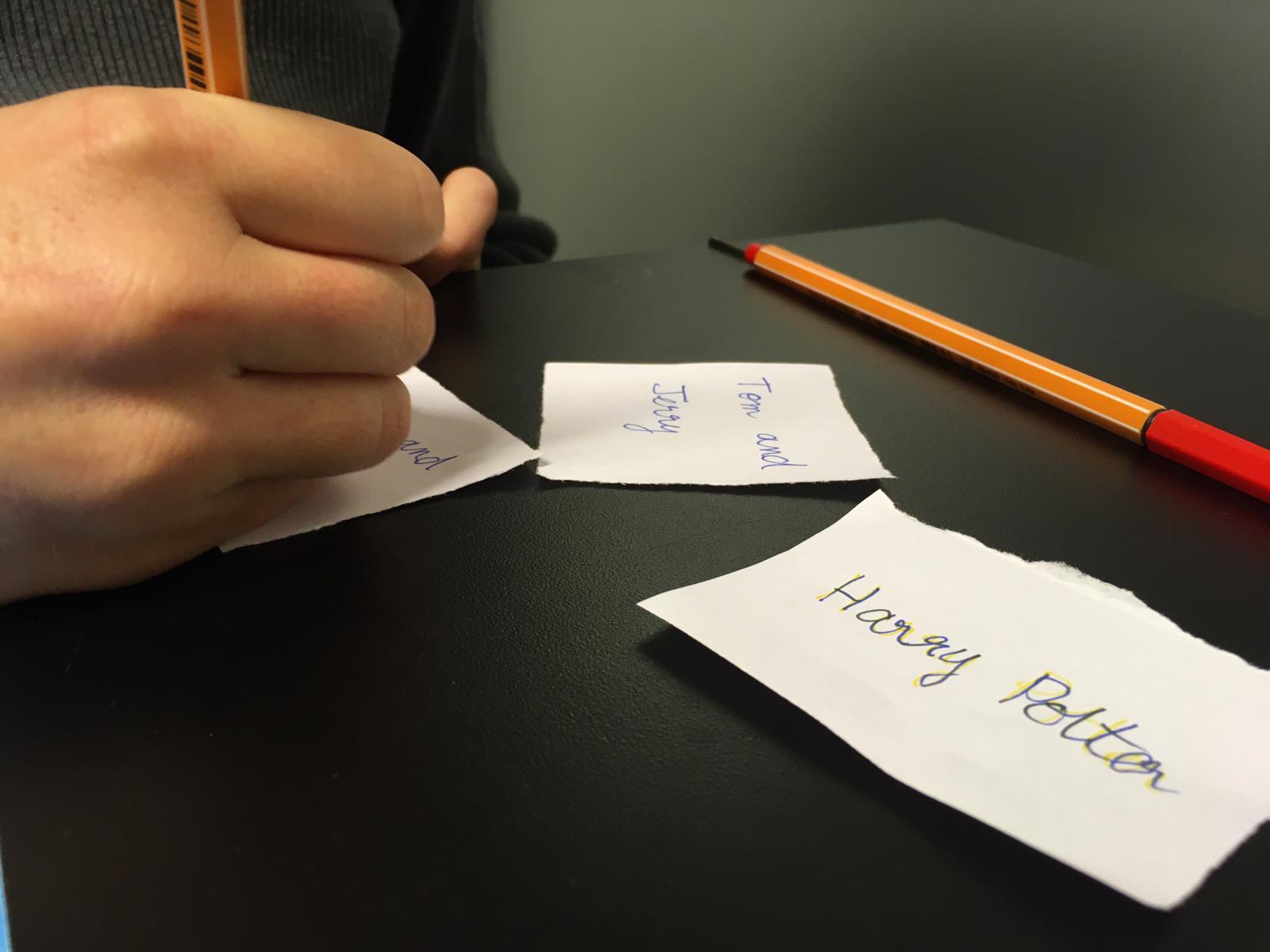 Writing on papers names of movies.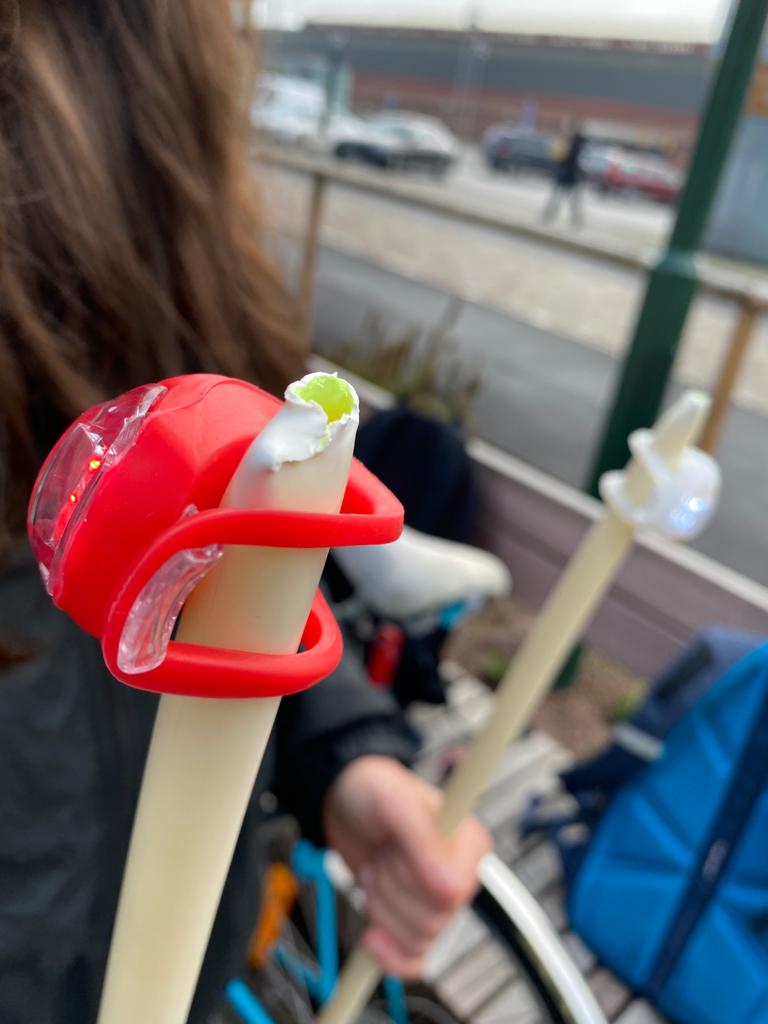 One of the props conceived during a play-testing session.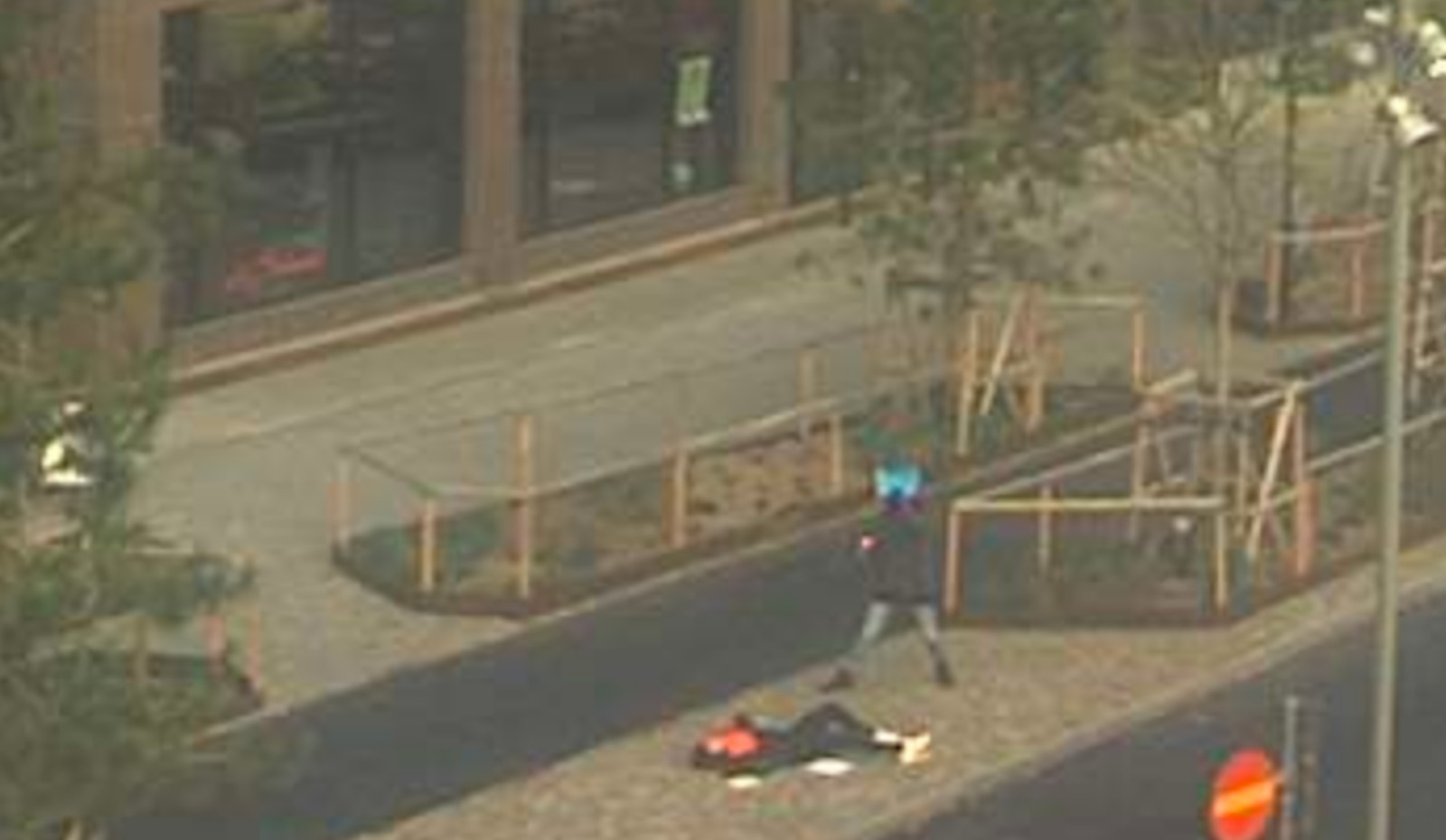 Screenshot taken from the public surveillance camera during the enactement of a scene.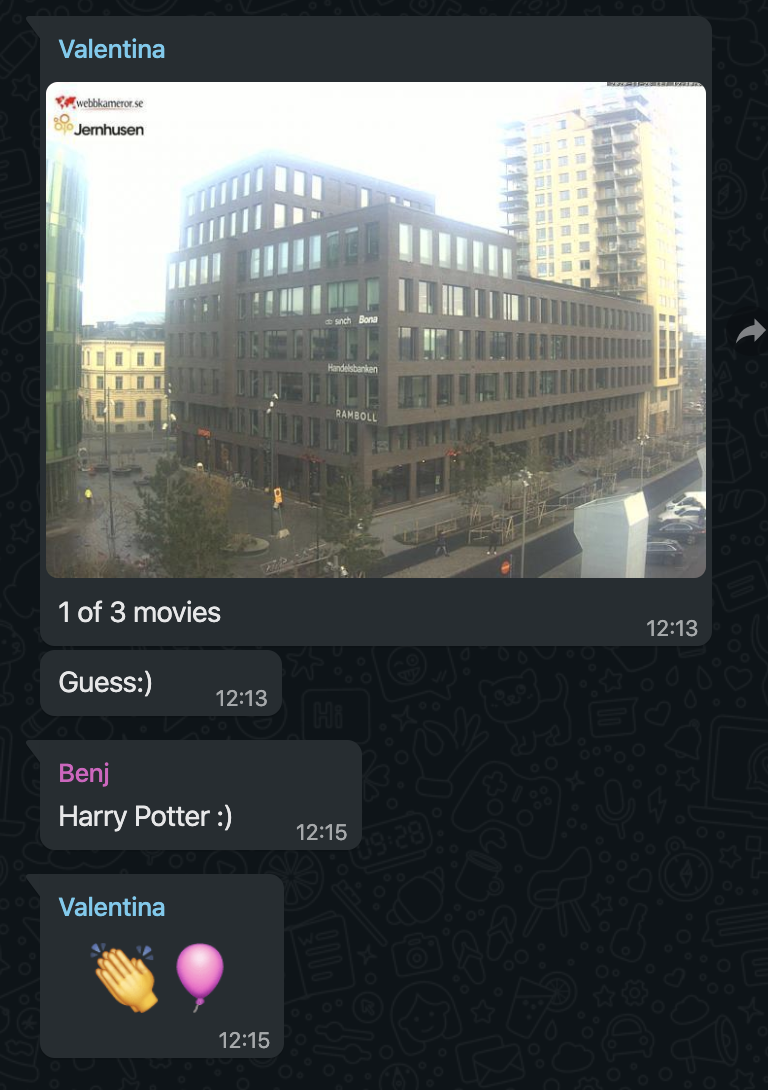 The two teams communicated together through Whatsapp.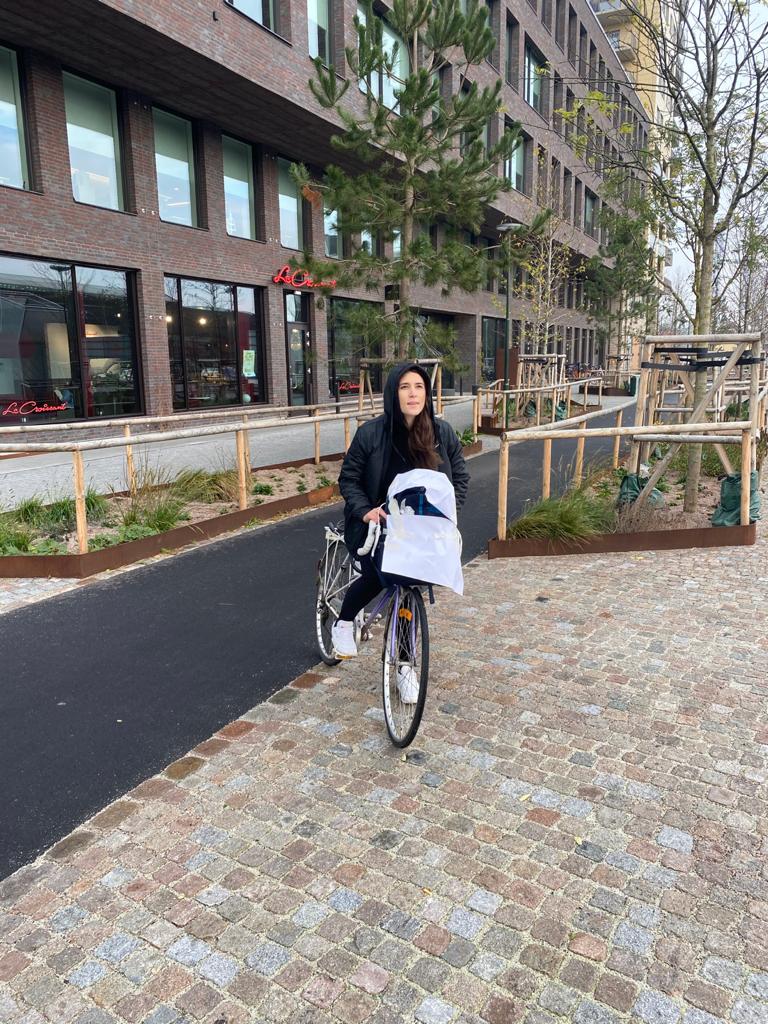 Picture of the costume prepared for enacting "E.T".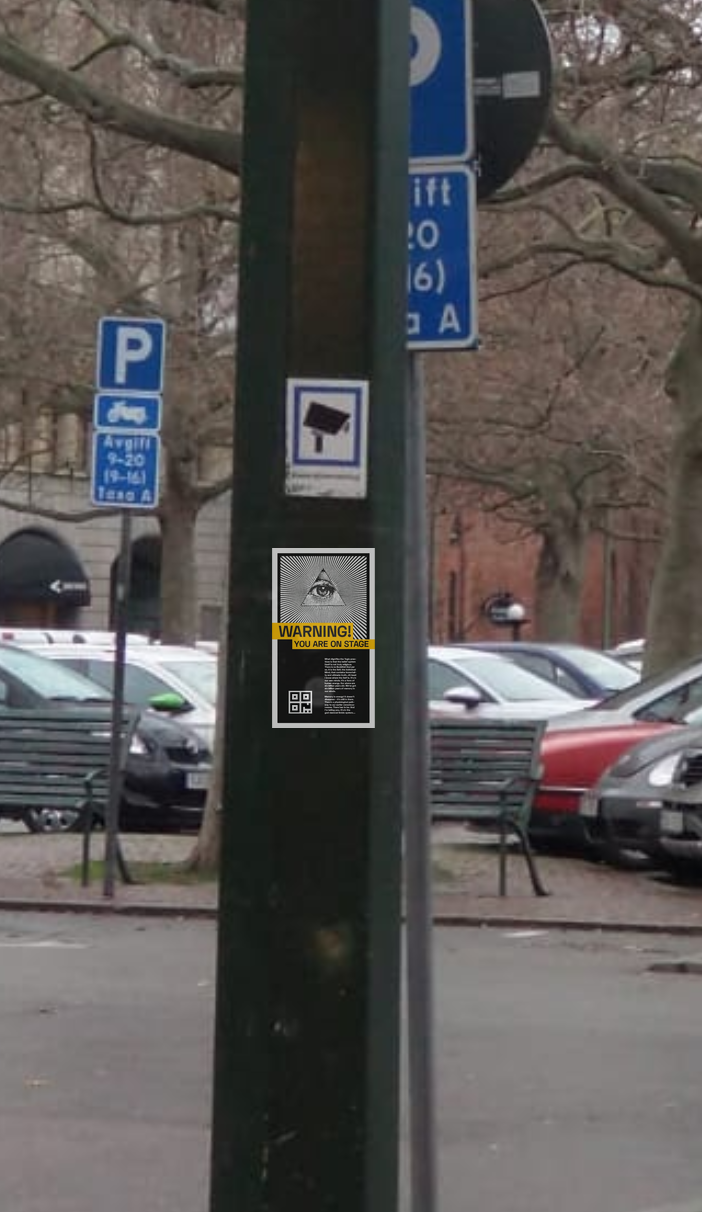 Mockup of a poster promoting the game in situ, underneath a surveillance camera in the city.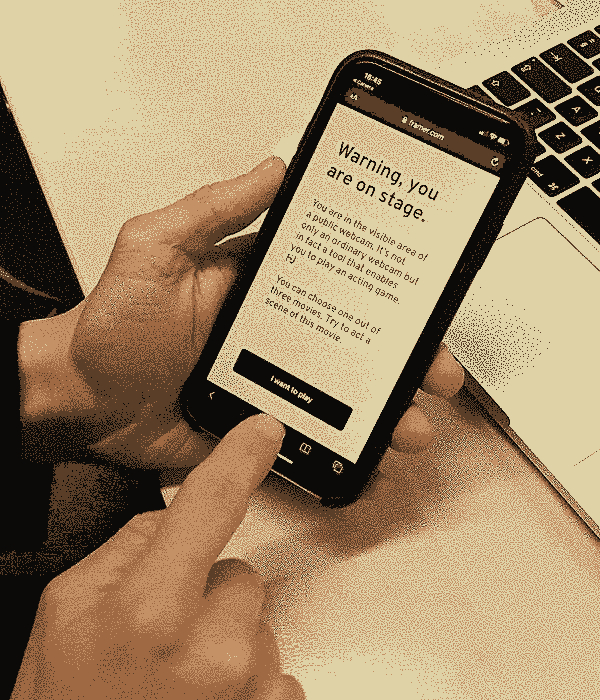 Dynamic prototype of the mobile version of the game, enabling the on-stage players to choose a movie to enact.
Dynamic web interface
The web interface was conceived on framer, as it proposes features useful for our prototype such as the implementation of a timer.
This website is primarly meant to be used by remote players, who will find here different scenes staged by the remote players.