I created a map of my fears, and mapped areas where I felt scared and those where I felt comfortable. Then I planned a trip in areas I feared, at night. I took the opposite approach to the previous probe: decided to overcome feelings of unsafety.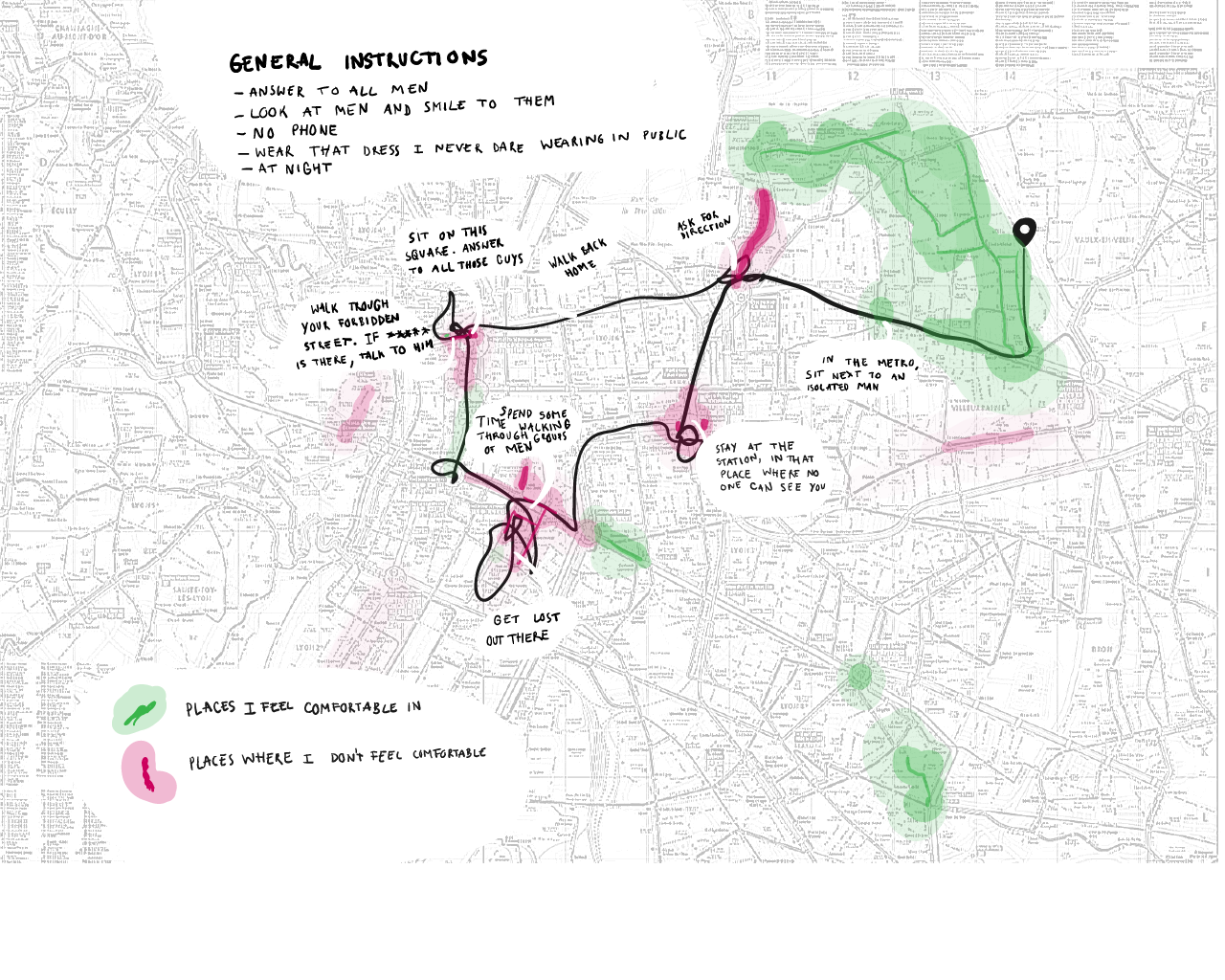 Prior to the trip I explained to designer friends and colleagues my intention to systematically study my own experiences of street harassment as a way to empathise with women. During the trip, I paid attention to my feelings and street discussions. I wrote down my feelings after the fact, and recorded the discussions I had with men during the trip, and with my relatives and friends beforehand.
I mapped my fears and created specific personal instruction I knew would be challenging enough for provoking strong emotions before and during the trip. The mapping exercise was a good way for me to choose the path I would take at night and to reflect on the boundaries I was planning to overcome. The map became an object of mediation with other people before the trip by facilitating comments and worries about it. It was interesting to note which aspects of the instructions fostered the most reactions. For example, the fact that I would do this experience without a phone to call for help was something which seemed to worry people considerably. This might be interesting data for designers as a way to reflect on the place of phones in women's safety.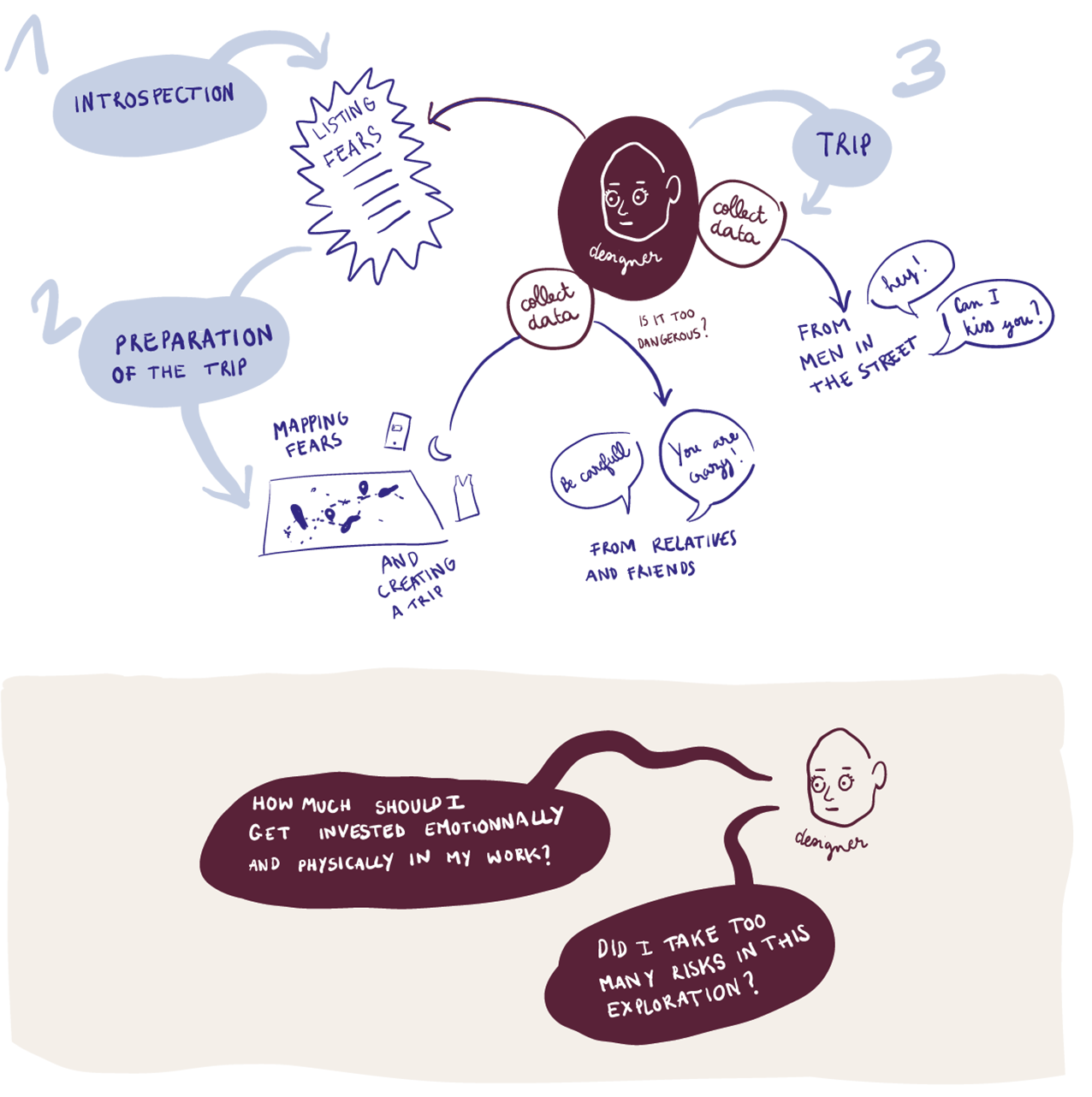 Sketch of the deployement of the probe.